KCA Firm
Georgia, United States
(on-site)
Description
Opportunity to mentor and advance professional goals of faculty
No pressure on clinical productivity, instead focus on being a teacher and developing teachers
This is an exciting role without clinical revenue expectations or practices to oversee. It is more about mentorship and supervising the clinical faculty, doing their annual evaluations, etc.
Mentor and support junior Clinical Sciences faculty in support of promotion and tenure
Participate in medical student teaching in the various components of the curriculum, e.g., clinical skills, community and population health, and large and small group learning
Remain active in educational and scholarly pursuits and promote scholarly activity by faculty and students
Great work environment and culture
Work collaboratively with the Campus Associate Dean for Curriculum, Chair of Basic Sciences, and other leadership at the University
Develop and oversee the annual Office of Clinical Sciences budget in collaboration with the Office of Finance & Operations
Ability to work collaboratively with various levels of stakeholders (administrators, faculty, researchers, staff, and students).
We are considering candidates that are either established leaders as well as rising stars (see minimum requirements)
Live in a thriving University Town with over 225,000 students:
One of the nation's quintessential college towns, with a lively, restored Victorian-era downtown bustling with shops, dining, and nightlife
Excellent school systems (including Montessori, Charter, and college prep schools)
All types of family-friendly events, including recreational parks, youth leagues, plays, concerts, affordable country clubs, & major sporting events
Very low cost of living combined with big city amenities, including a significant contemporary art culture, boutique shops on every corner, and access to one of the busiest airports in the world
What have I done to ensure the viability of this position?
Conducted an onsite profile, meeting with the University's administration, the Dean of the Medical School, the Chair of the search committee, senior leadership, faculty, and staff

Provided consultation on the position, financial package, and recruitment process

I have had the pleasure of helping over 550 physicians and executives find their dream jobs, and I look forward to helping you find yours!
Qualifications: Doctor of Medicine degree with a current academic appointment of Associate Professor for a min of 5 years. Credentials as a scholar, educator, and leader with knowledge of LCME accreditation. Call today for additional information and consideration; Don't miss out; Apply Today!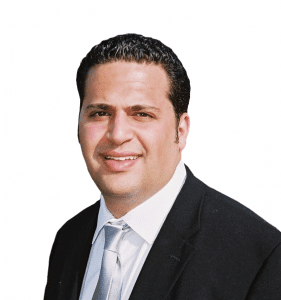 Job Information
Job ID: 69396317
Workplace Type: On-Site
Location:
Georgia, United States
Company Name For Job: KCA Firm
Position Title: Chair of Clinical Sciences | Georgia | Job # 1214-CSS
Job Type: Full-Time
KCA is a nationwide consulting and recruiting firm with over 50 years of combined experience specializing in the healthcare industry and driven by a highly knowledgeable and skilled recruiting team. KCA excels in providing personalized consulting services to Hospitals, Groups/Practices, Academic Institutions, and Community Health Centers in order to 1) identify medical recruitment needs and 2) develop effective recruiting strategies within their unique environments. KCA is focused on building relationships with clients a...
Campus Associate Dean of Student Affairs | Georgia...
KCA Firm
GA, United States
(on-site)
Vice Chair for Innovation and Discovery in the...
Emory University
Atlanta, GA, United States
(on-site)
Rollins School of Public Health Endowed Chair of...
Emory University
Atlanta, GA, United States
(on-site)
UNIV - Business Manager - College of Health...
MUSC Health & Medical...
Charleston, SC, United States
(on-site)